Rachel Meharry: In Memoriam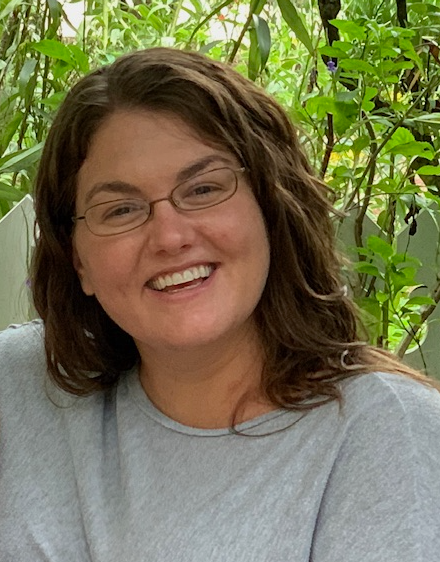 Rachel was a beloved member of the SURJ community who brought warmth, steadiness, and brilliant systems-thinking to our staff. She began her work with SURJ as a chapter member in Boston after being politicized around the Trump election when she was, in her words, "introduced to a world beyond the one [she] had always known, coming from the white upper class." After that, she committed herself to the lifelong work of dismantling white supremacy and fighting for a better world for everyone. 
Rachel's anti-racist work showed up in so many areas of her life- she worked with her church congregation to educate and mobilize them for justice, she organized her friends and family into anti-racist work, and if you talked to Rachel for more than ten minutes, you'd hear about how she was raising her two kids to be committed to justice and liberation. (She even named her youngest, Lily Anne, after the anti-racist white Southern organizer Anne Braden.) 
Rachel joined SURJ staff in 2020 as the Executive Assistant to the National Director and transitioned into the role of Systems and Data Manager in 2021. Her work ensured that SURJ grew and scaled at a powerful movement moment for racial justice, and she was committed to making SURJ's internal structures stronger and more resilient to carry our external work forward. 
Rachel could often be found quoting (or singing!) lyrics from the Hamilton musical at any chance she got on Zoom calls. Her smile was infectious, her ability to manage complex projects with grace and care was a gift to us all, and her commitment to justice was unwavering. We carry this work on in her memory and honor.