We organize white people.
At SURJ, we're working towards a world where every community has what they need to not just survive, but to thrive. We believe we get there by working together and following the leadership of communities that directly experience racism and economic injustices. And we believe white people have an important role to play.
Why white people?
We know that white support of racism is one of the biggest things standing in the way of achieving racial and economic justice. If we get enough white people to join fights for justice alongside people of color, we have a better shot at building a more fair country. And as white people, it's our responsibility to organize our own.
We have much to gain.
We also know that most white communities will actually be better off with the things that groups led by Black folks and other people of color are calling for. Many white people are suffering, whether it's financially or because of their gender or because of a disability. We have everything to gain by joining alongside communities of color to fight for things like healthcare, the right to stay in our homes, and for enough money to live with dignity.
Racism divides us.
For too long, the Right, corporate elites, and power-hungry politicians have counted on white people's racism. They've waged intentional campaigns to ensure that white people blame immigrants or people of color for their suffering, rather than those at the top. They use racism to stay in power, and they're relying on white communities to go along so they stay in power while the rest of us are divided.
How we show up for racial justice
Organize
We know there is power in numbers and it's not enough for us to act alone. When a community is organized, it becomes greater than the sum of its individual parts. When we act together, our actions are more powerful than one-off individual actions. Organizing is collective action. When we bring more and more people into our community, we become powerful enough to take on those at the top and force real change.
Connect learning with action
We have so much to learn and unlearn about racism and white supremacy – study and personal transformation are critical for those of us who are white. And at SURJ, we believe it's essential to not stop there— we must pair our learning with action.
Commit for the long haul
We are not the first to take on this work, nor will we be the last. This work is not easy. We need support along the way to make sure we stay in the fight for as long as it takes. When people are supported to take action collectively, and have ongoing support to learn and reflect together, they stick with this work and make lifetime commitments to achieving racial and economic justice.
Our guiding stars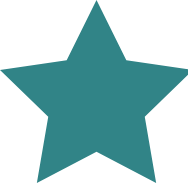 Invest in communities, not police or prisons
Most white people have beliefs about policing and prisons that are shaped by our racist culture, not reality or history. SURJ works to decrease the number of people in prisons, jails, and detention centers, and to divest public funds from policing, prisons, and the carceral state into community services like schools, healthcare, and good wages. We need to dramatically increase the number of white people who support these demands by helping them understand how we will all be better off in a world without cages and with structural support for our communities.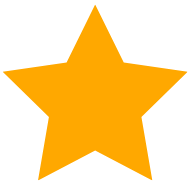 Win economic justice issues with poor people and rural communities
We know that poor and working class white people who have experienced economic injustice will benefit materially from the systemic change Black people and people of color are calling for. Because of this, SURJ works to organize poor and working class communities to join multi-racial campaigns taking on issues like housing, healthcare, and fair wages. This is part of how we break the power of the Right over white people: by developing the leadership and skills of working people and bringing them into fights for justice.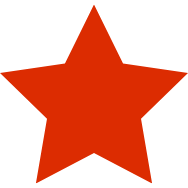 Elect progressive candidates
Right wing power holders use lies and strategic racism to instill fear in enough white people to keep the Right in power. SURJ engages in key elections to put bold leaders who are aligned with our visions of racial and economic justice into office, while building lasting infrastructure and laying the groundwork for racial and economic justice victories for years to come. Our electoral efforts work to:
Keep the White House, Senate, and House in Democratic control
Block Right wing candidates and conservatives from gaining sheriff and district attorney seats
End Republican "trifectas"(controlling both state legislative bodies and the governorship) in strategic states