A home for white people working for justice
When we fight racism, we all win.
We want you on our team.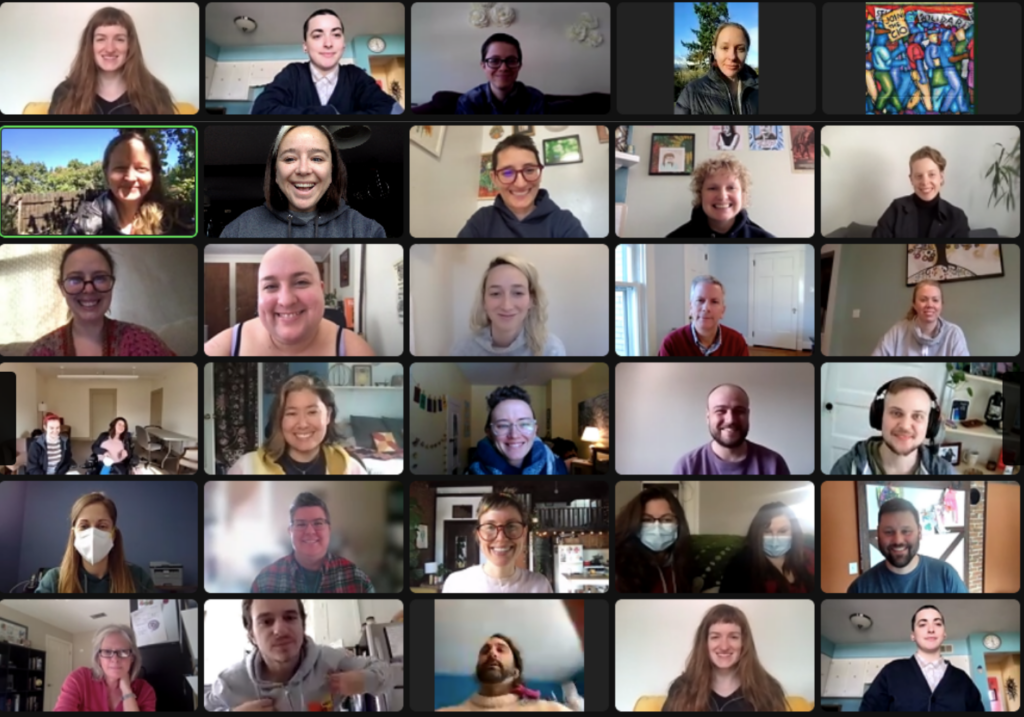 Monthly Racial Justice Action Hours
Ready to get off the sidelines and into action to support campaigns to close detention centers and jails, push for police accountability, pass progressive legislation and more? Join us.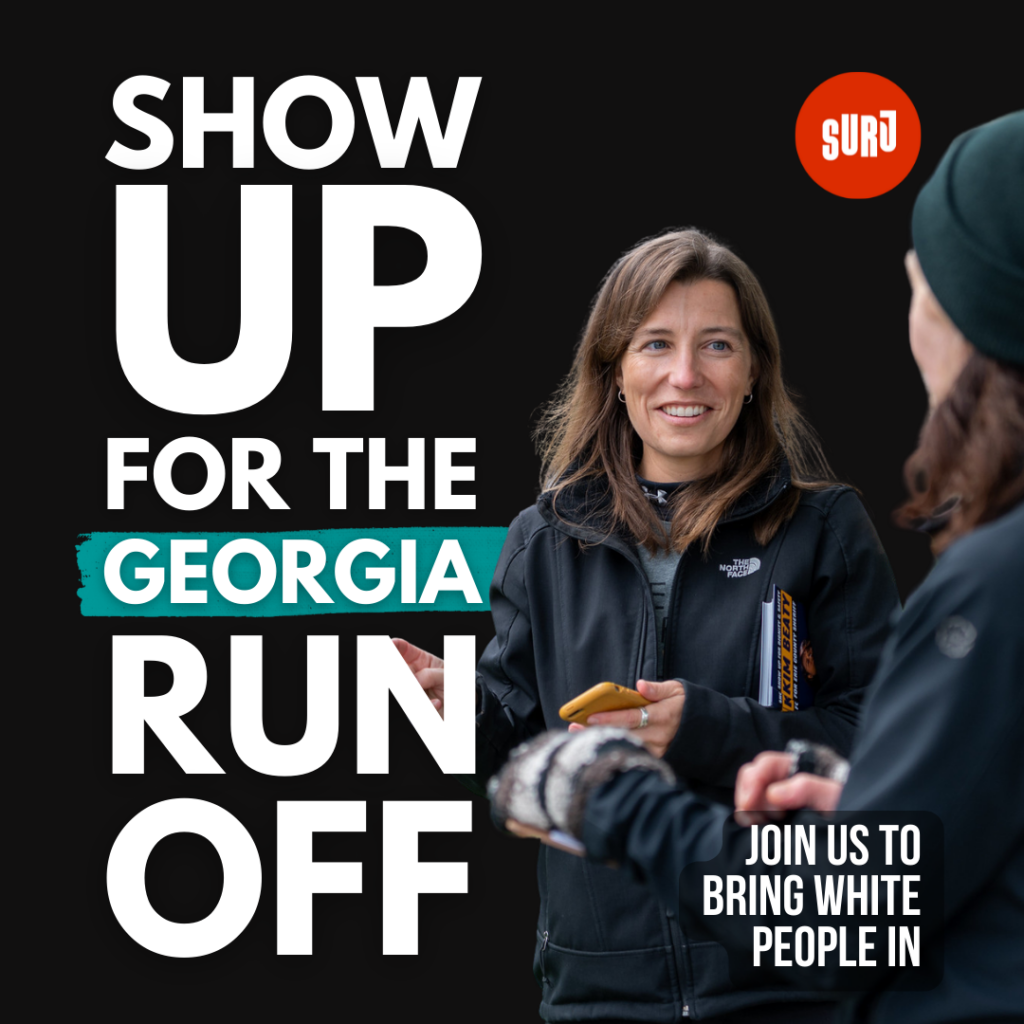 Our work in the 2022 Georgia Runoff
Once again, all eyes are in Georgia. After a near-tie between Senator Warnock and Herschel Walker in the General Election, SURJ is mobilizing for a win in the Georgia Runoff. With our growing movement, we can continue to defeat the MAGA Right in Georgia!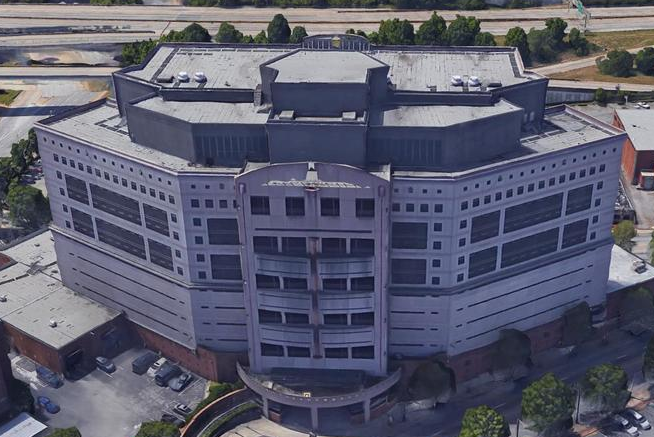 Close the Atlanta City Jail
We're working alongside Black-led groups like Women on the Rise and the Racial Justice Action Center to make sure white people support efforts to move resources away from prisons and into the community.