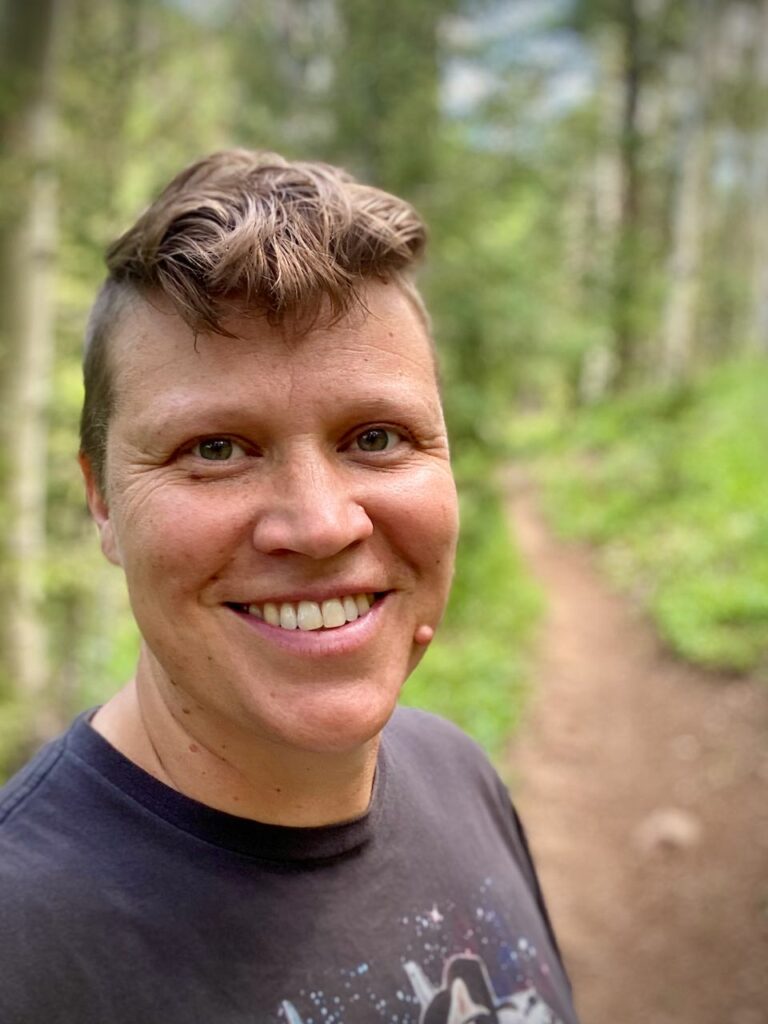 Managing Director
Katy Medley is an organizational strategist and nonprofit leader who helps to build powerful and sustainable social-change organizations. For over fifteen years, she has supported nonprofits and collectives across the country to get organized, secure funding, build capacity, center strategy, assess impact, and design internal structures that scaffold their critical work. Katy holds a Masters in Arts Management from Carnegie Mellon, and balances her formal management skills with a dedication to dismantle the capitalist and white supremacist aspects of traditional nonprofit culture and to weave in more justice, flexibility, boldness, and care.
Katy is a class-privileged genderqueer of Scots-Irish descent with roots in North Florida, Kentucky, and North Carolina, who now lives out west on the Tewa land known colonially as Santa Fe, NM. While Katy has been engaged in queer and trans liberation movements since coming of age in the Nineties, she began doing consistent anti-racist organizing and Indigenous solidarity work in 2016. She carries deep gratitude for her co-organizers at the Northern New Mexico chapter of SURJ, and the Catalyst Project's 2021 Anne Braden Program.
When she's not working or organizing, Katy can be found parenting and playing with her wild little daughter, laughing with her wife, hanging around with a subversive art collective, dreaming of the Appalachian mountains, and listening to alt rock from at least 20 years ago.