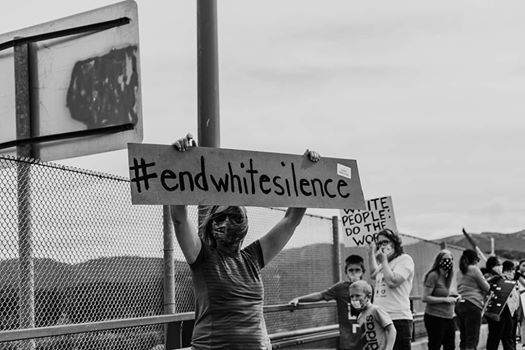 Find your home with SURJ
We believe that every person needs community in the work of justice. No matter where you live, we want SURJ to be a home for you. In 2021 we launched our SURJ National Membership program so that people could find community and take action with SURJ from wherever they were.
What is SURJ National Membership?
We are more powerful when we act together. Members are engaged in SURJ's organizing work to win concrete changes that divest resources from racist systems of policing and prisons and invest them in the people, institutions and practices we all need to thrive. Members take action through phone zaps, phone banks, and calls-to-action from our partner organizations. And members engage in political organizing work with support and training from SURJ staff to grow the skills needed to be leaders in our communities.
SURJ members also commit to the learning and unlearning which is needed for us to show up powerfully as part of multiracial organizations. Members are invited to monthly political education online meetings to deepen our understanding of historical and present-day events, to learn about others who laid the groundwork for the anti-racist work we now do, and to weave these narratives into our own personal stories as we take action together.
Take Action