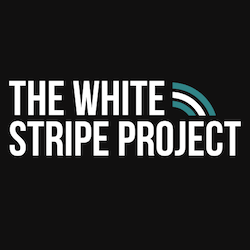 The White Stripe project is a time-bound intervention to challenge the conventional wisdom of wooing white voters ahead of the 2024 election cycle. Co-convened by the Sandler-Phillps Center, Showing Up for Racial Justice (SURJ) and the Working Families Party (WFP), our three organizations are strong and unapologetic champions of racial justice whose work emphasizes the strategic significance of voters of color, but we also believe that the white stripe of the rainbow is critical as well.
The White Stripe Project aims to ensure donors, the Democratic party, the media and our fellow progressive organizations are effectively using data when make spending, messaging and strategy decisions around white voters. 
Instructive data does exist, and there are pockets of good work happening on this front, but that work is still not recognized or embraced by those in charge of the vast majority of strategy and spending. What's more, too often organizing white voters is being pitted against a racial justice agenda. This is a losing strategy for the long haul. Ultimately, this project seeks to expand the white stripe of our multiracial coalition needed to secure a multiracial democracy.
Before campaign plans are made and checks are cut, we need to ground ourselves in what the data says about what strategies work in securing white voters, within a comprehensive multiracial engagement approach, what expectations we should have, and what are the implications for our spending and priorities next year.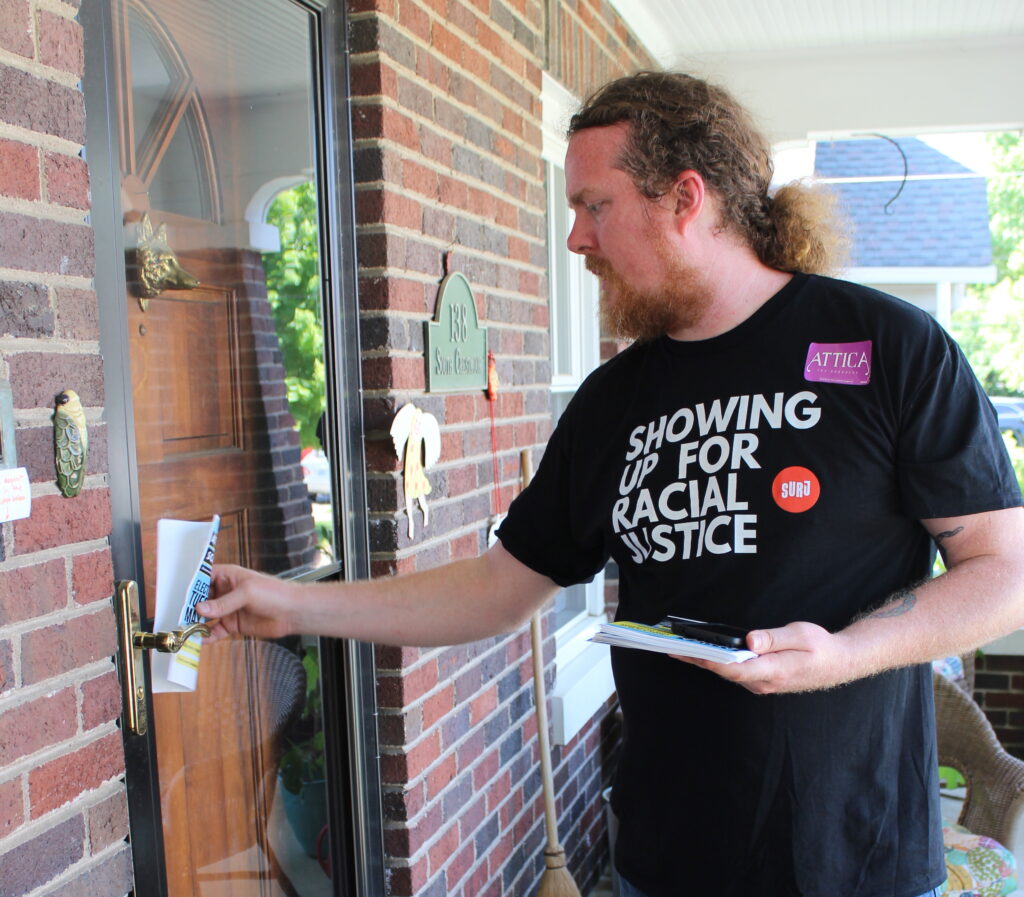 Research & Analysis: Collating and synthesizing existing research, as well as running a field experiment in Kentucky as part of SURJs efforts to re-elect Governor Beshear.
Media Engagement: Bringing our message to reporters, tv, podcasts, op-ed pages, and newspapers to influence how white voters are discussed  in the lead up to 2024, seeking to ensure that data is part of the framing and approach news organizations take. See news coverage below.
Peer learning: Off-the-record spaces for progressive electoral organizers, researchers, and strategists to learn from each other's research and work, debate and discuss strategies and approaches to growing the white stripe of our multiracial coalitions, rooted in data.
Donor support and education: through one-to-one conversations, donor briefings, on-the-ground canvassing immersions with SURJ in Kentucky, we are equipping donors to make better decisions on where their money goes towards organizing white voters.
Report & Recommendations: In early 2024 we will disseminate the research synthesis along with a set of recommendations for press, donors and progressive electoral organizers, elevating and supporting the powerful organizing already happening by getting more resources pointed
More data that is digestible for the intended audience about which white voters should be engaged for Democratic support and how we should engage voters for effective short- and long-term wins.
Seeing larger investments in organizing groups during the 2024 election cycle that have the best chance at winning. This includes investment in organizations organizing primarily in communities of color, multiracial organization and groups focused on bringing white voters. Democratic party committees move money to organizing groups in communities of color and white voters in a way that is values-aligned and evidence based.
Political donors feel more empowered to make data-driven decisions on where their money goes that will move the needle in elections and build long-term progressive infrastructure.
Reporting that tells stories that are grounded in data. Shifting the behavior and strategy of party committees to a culture and greater expectation of evidentiary backed frameworks for resource allocation decisions.
Organizing groups feel less isolated, more connected and capable of taking risks.
The White Stripe In the News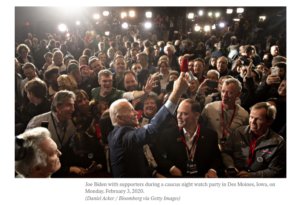 "The party needs a sober, empirically grounded analysis of what we really know—and don't know—about how best to expand support among white voters."
Read More »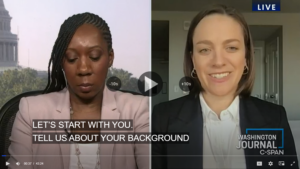 Erin Heaney joined Color of Democracy founder Steve Phillips and Journalist Tia Mitchell on C-Span's Washington Journal to talk about the goals of the White Stripe Project.
Read More »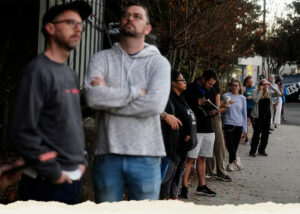 The initiative — dubbed the White Stripe Project — aims to woo white voters in greater numbers to liberal causes and supply empirical data to challenge the conventional ways Democrats traditionally engage with this crucial voting bloc.
Read More »