The first prong of SURJ's three year strategy is to stop authoritarianism from taking over the federal government in 2024.
For the next three years, we will be working to mobilize millions of white voters to:
Keep the US Presidency and Senate in Democratic control
Defend elections and certify election results across the country
To do this, we need millions of white people choosing to side with working people of all races and not white people at the top– and we need structures big enough to mobilize those people to not only vote out authoritarians in 2024, but stick with our movements for decades to come.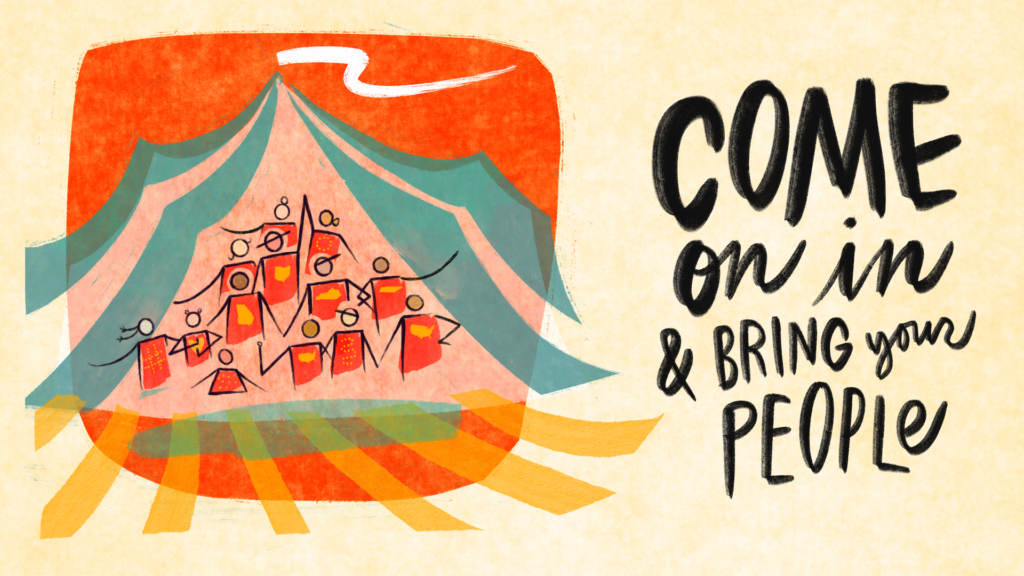 White people have a responsibility to organize other white people into formation with POC-led organizations to prevent an authoritarian takeover of the federal government. And– we know that defeating the far right at the ballot box in 2024 doesn't mean it will go away forever. For sustained change, we need an enduring base of support in white communities.
Over the next three years, SURJ will work to not only achieve these goals at the federal level, but use the elections to build that necessary base for longterm change, building a "big tent" where anyone from anywhere can join our work.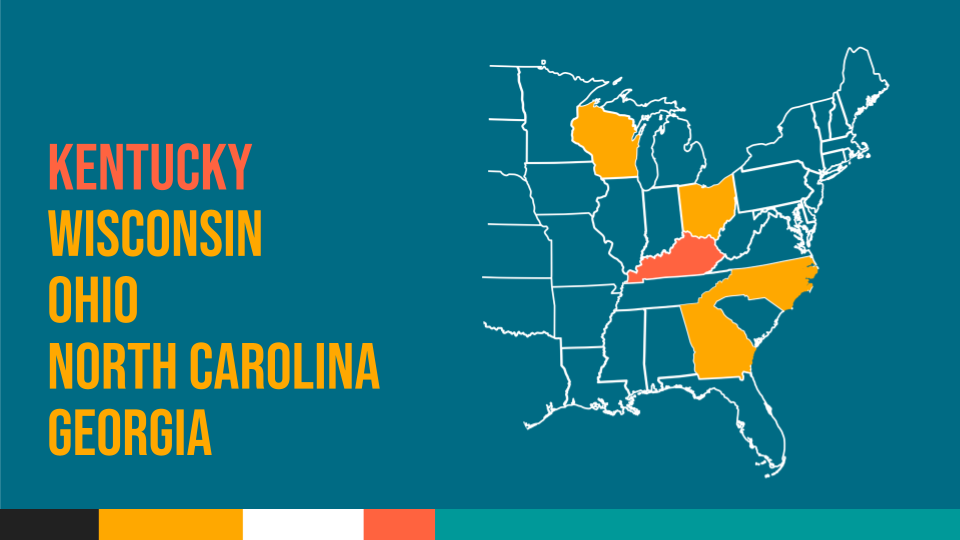 Our 2024 focus states
For the last six months, we have been in deep conversation and numbers crunching about exactly where we can have a meaningful impact in 2024. We considered where we have partners, where there's a SURJ base, and where a slice of the white, working class electorate could make a difference in securing that state's electoral votes. Based on this strategizing, we're focusing on Georgia, North Carolina, Wisconsin, and Ohio.
Learn more about our plans in those states.
Building to 2024: school boards, elections, and actions
Between now and inauguration day in 2025, we're working backwards to build the power we need to pull off these goals. To kick off the work of blocking authoritarianism and building the power we need to win, this year we're…
Working at the school board level. From supporting anti-racist candidates to advocating to strike down anti-trans policies, we're running a nation-wide program where you can "get in where you fit it" to support school board work near you or mobilize to support places where school board issues are heating up.
Standing with the people of Kentucky to re-elect Governor Andy Beshear. In one of the only big elections in the country in 2023, Beshear is running against a Trump-endorsed candidate who was hand-picked by Mitch McConnell. This majority poor white state has been a key place where the right has built power– and is key in stopping far right growth across the nation.
Taking action against the far right. From protecting drag story hours to election defense, we need mass actions of white people showing up against far right actors. We'll be running training programs and coordinating actions to be in solidarity with vulnerable communities and to model white people standing for justice and not hate.
It's ambitious work– and after 14 years of organizing, SURJ is in a position to be able to scale to pull it off.