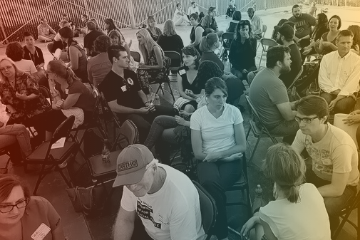 We're so glad that you're interested in starting a new SURJ chapter in your community! These are the steps you need to take:
Check the list of SURJ chapters. If there is a chapter close to you, reach out to them first — it might make more sense to join the existing chapter.
Register for a new chapter orientation call. Calls take place the first Wednesday of each month at 8pm ET / 7pm CT / 6pm MT / 5pm PT. Click here to register.
After you have attended a new chapter orientation call, meet with your leadership team or core group to work through the process outlined here.
View the commitment form and requirements of being a chapter.
Contact chaptersupport@showup4rj.org with questions or concerns.