In the 2021 Buffalo Sheriff's Race, SURJ Buffalo joined a multi-racial coalition of local partners to do our part to disrupt the cycle of violence in the Erie County sheriff's office. Though our candidate, Kim Beaty, did not win the election, our work in majority-white communities moved white voters to support progressive criminal legal reforms.
In Erie County, the Right has maintained power of the sheriff's office — and for over 15 years moved white voters to elect Tim Howard, one of the deadliest sheriffs in the country — through "law and order messaging" for decades despite having a Democratic majority by 22 percentage points. This election, we knew that Tim Howard's endorsed successor would use the same racist messaging to appeal to white voters.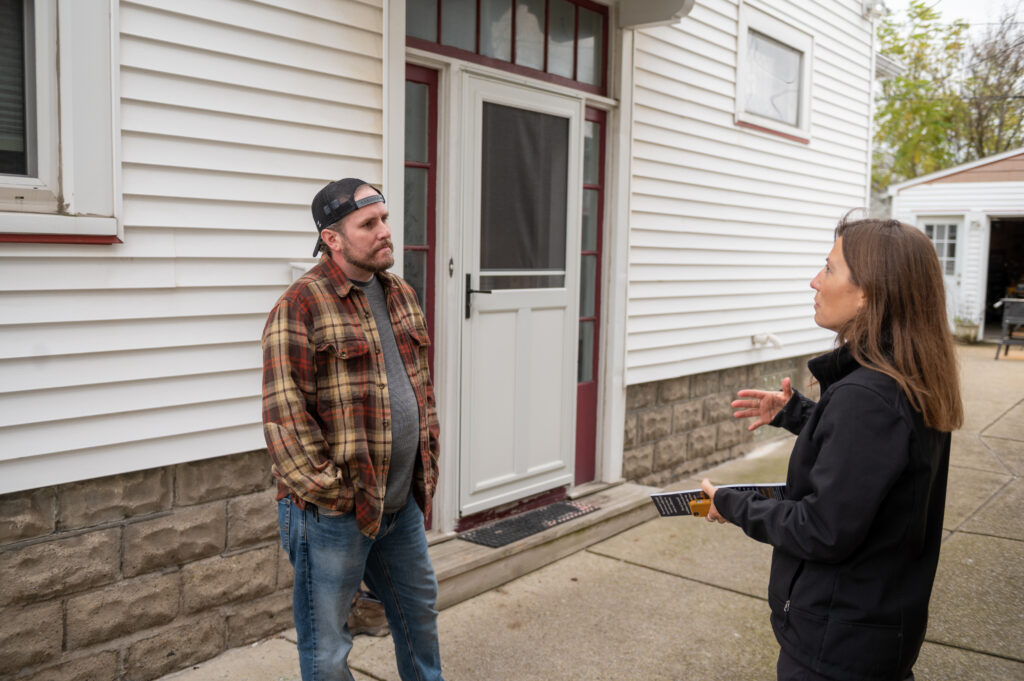 As a part of a mutli-racial coalition on the ground in Buffalo (including our partners Black Love Resists in the Rust), SURJ Buffalo answered the call to organize our own, just as we did in the 2016 sheriff race. We set out to talk with suburban white voters about the deadly jail conditions in Erie County because those are the folks most targeted by the racist "law and order messaging" of the Right.
Through an extensive canvassing and phone banking program, over one thousand SURJ members took action to make 53,000 phone calls, knock 6,000 doors, and have 7,800 conversations — securing 2,300 vote commits for Kim Beaty, ​​a Black Democratic sheriff candidate.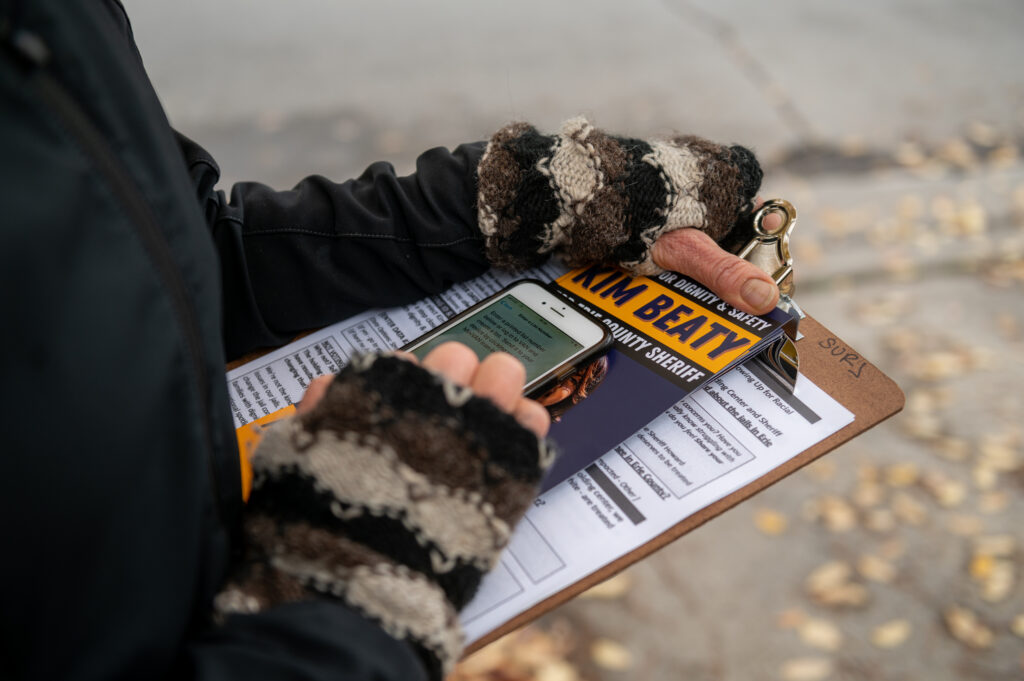 Here's what happened in those conversations:
In every single conversation, we found someone who had been locked up in the Holding Center, knew someone who had, or were worried about their loved ones struggling with mental health or substance use and what could happen if they were to end up there. It's clear that all of us are impacted by the carceral system in some way. It harms us all, even those of us who are white.
Our work in this race reminds us that we can talk to white voters in the suburbs about criminal justice reform without ignoring race — and that we can effectively move them to support progressive reforms when we engage in conversation. In fact, they are waiting to hear from us. The very voters we have been told "don't want to talk about criminal justice reform," were ready to talk about their own need for jail reform.