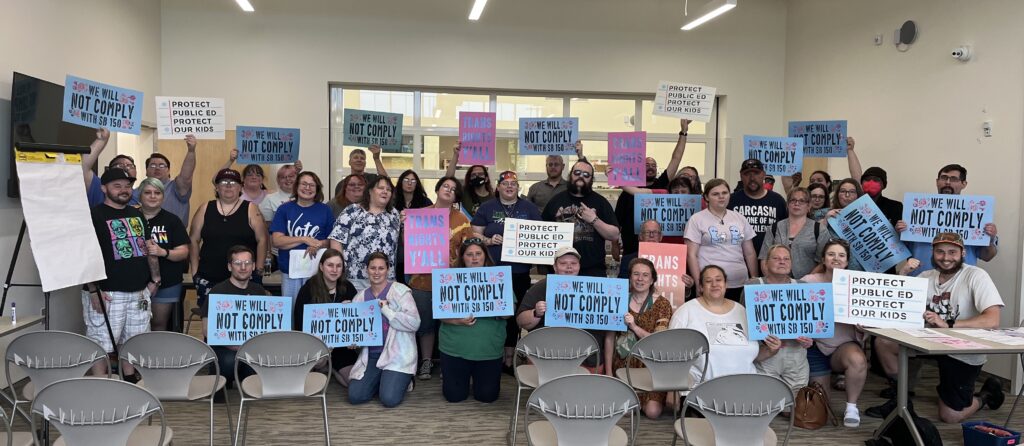 he news about queer people these days is mostly horrifying and heartbreaking, so we're proud to share a bit of queer joy and resilience as we come to the end of pride month.
This past week, members of the Kentucky People's Union, a project of SURJ located in a small town in Eastern Kentucky, in partnership with Ashland Pride organized over 60 trans students, their parents, educators, and allies (pictured above) to demand that the local school board vote to not comply with SB 150, one of the worst anti-trans bills in the country, which includes a ban on gender-affirming care for trans youth and requires school districts to create policies that ban children from using bathrooms that align with their genders.
The Kentucky People's Union is bringing together trans youth, working people, and community members who are ready to fight for all Kentuckians' rights and dignity. Will you give a gift today to help KPU grow its work?
Then, will you give a gift to support Ashland Pride, a key partner in KPU's organizing?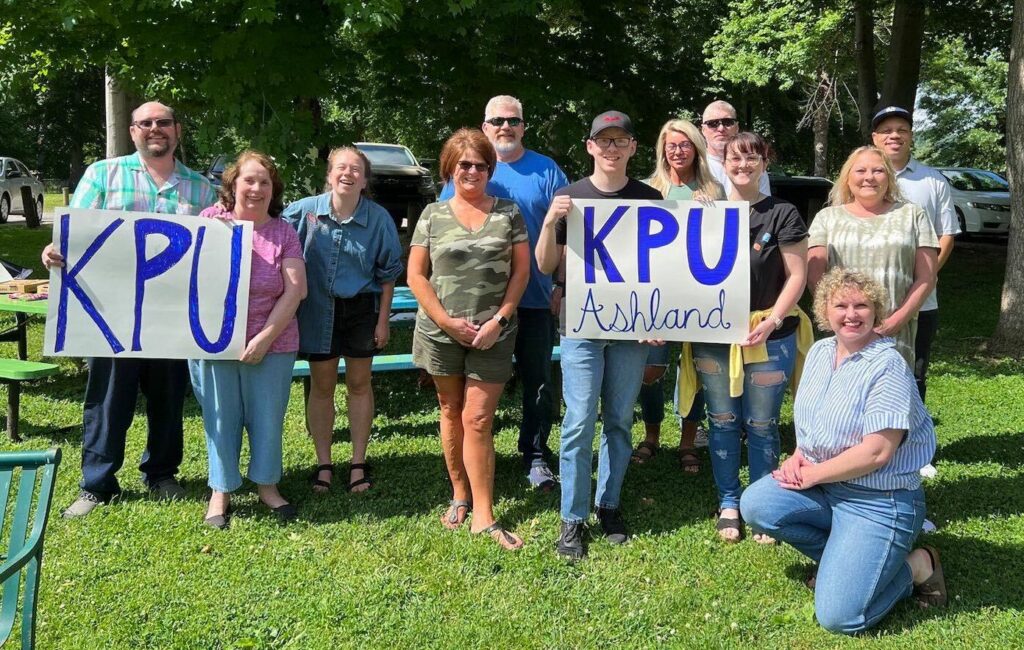 As you probably know, SURJ has deep roots in Kentucky. Some of our founders are from Kentucky and we have been investing in this majority-white, rural state for years. It's a place where Mitch McConnell and the GOP have built an empire, but it's also a place full of working white people ready to come with us. We've seen this time and again in our campaigns– whether defeating a statewide amendment to ban abortion or electing a slate of progressive judges in Louisville who support ending cash bail.
Kentucky People's Union is a key part of SURJ's strategy to build grassroots power in small towns and rural places in the South to block far right radicalization and undermine their base of support– and a cornerstone of our work in Kentucky. 
A year ago, KPU had its first meeting of about 12 people  (pictured above). Since then, they have knocked on hundreds of doors in the community, helped lead the SURJ campaign that stopped the abortion ban, and rallied at the state capitol to help defend trans people's rights. A year after that first meeting, KPU's member meeting had over 50 people in attendance where they voted to launch a housing rights campaign (pictured below).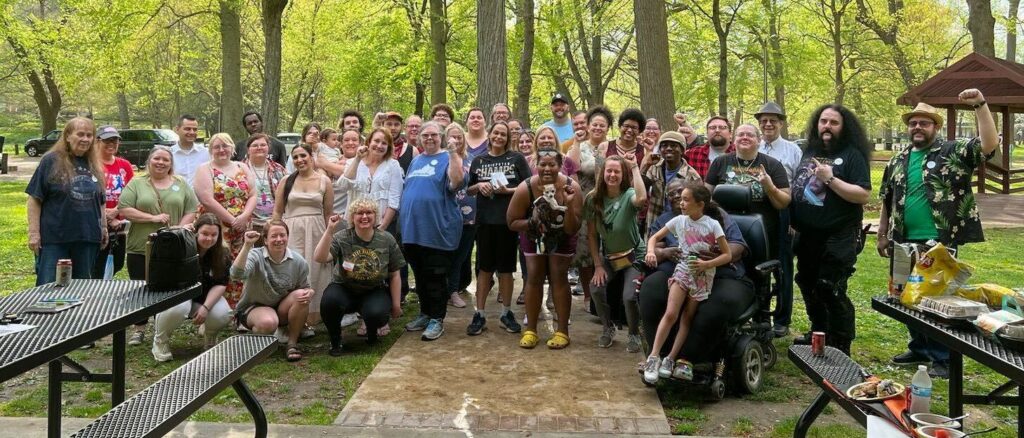 Right now, KPU is building out this housing campaign, organizing the local school board to not comply with SB 150, and working alongside SURJ's national work to re-elect Democratic Governor Andy Beshear. As our work in Kentucky grows, we're hatching plans to expand SURJ's organizing across Appalachia. KPU is an example of what we know at SURJ: that there are millions of working white people waiting for us to talk to them and waiting to be invited in.