Have you been dying to bring a tote bag that says "Teach my white kid about racism" to the farmer's market this year? Or maybe through being a SURJ member, you've fallen in love with Kentucky and need to slap a "Fight Like Hell for Kentucky" sticker on your car?
Now's your chance to order swag from our two campaigns: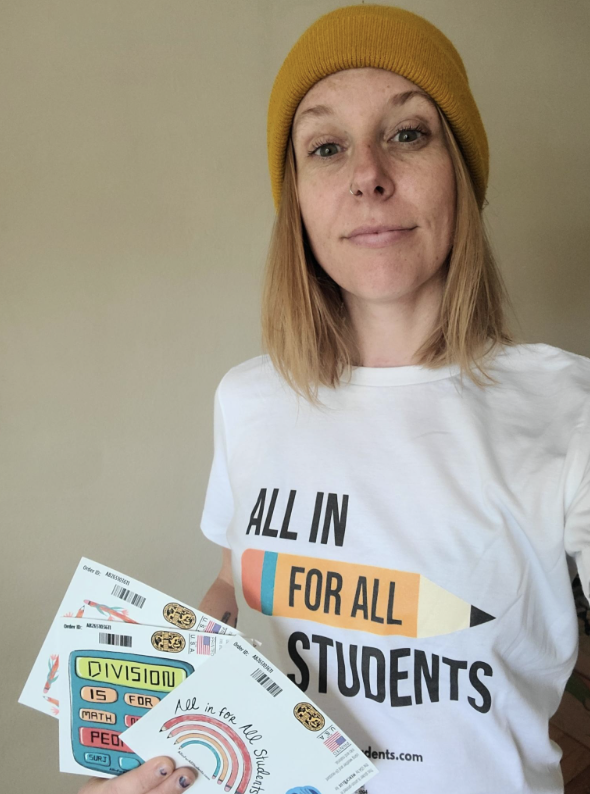 All in for all students– our 2023 school board work (modeled by staff organizer Sarah on the left).
"Fight like hell for Kentucky"– the 2023 Governor's race.
Whether you've worked on the campaign, donated to power the work or been keeping up with updates from afar, this merch is for you.
Prices cover the cost of union-made products and shipping– and you can chip in a bit more on top to go as a donation directly to SURJ.
Then, while you're wearing your new campaign shirt, join a phone bank:

KY governor's race: