We all deserve to live full lives and get what we need. People in power tell those of us who are white to blame our Black and brown neighbors for our problems, as if our communities aren't facing some of the very same issues. We know that so many white people also struggle to put food on the table, afford a doctor's visit, or get treatment instead of being thrown in jail. We have so much to gain when we work together.
In Ohio, SURJ is leading local projects and campaigns that change the conditions that people are living in and build our strength to win future fights. Right now, we're working in Nelsonville and in the Cleveland area.
Nelsonville Voices Project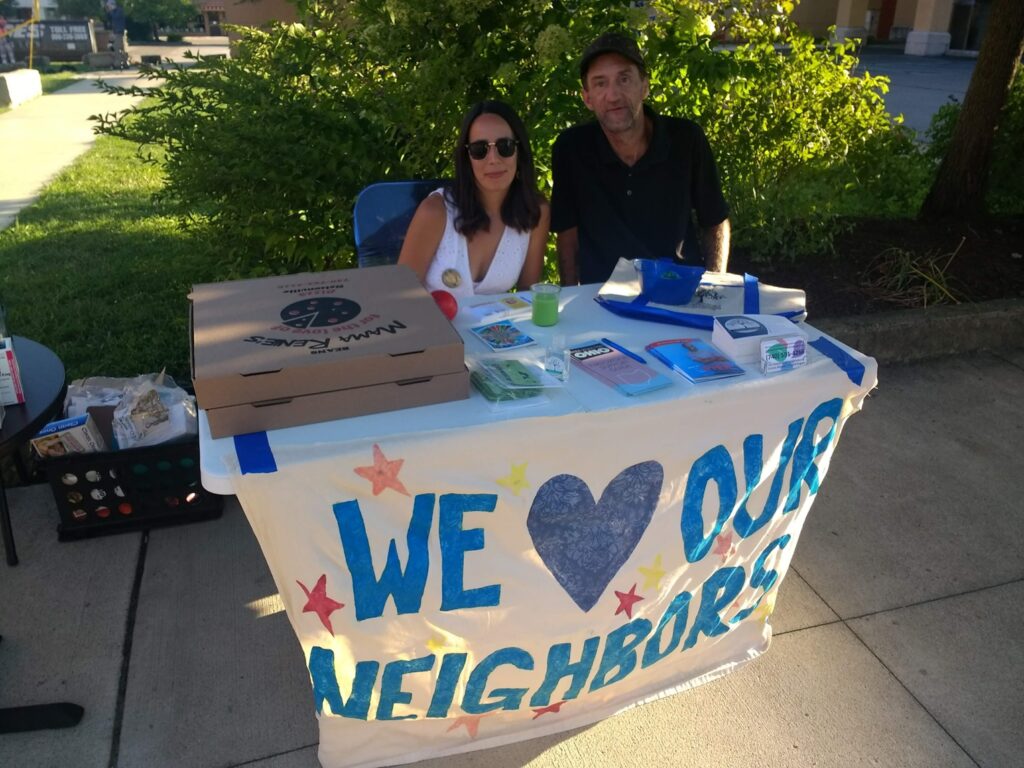 In summer of 2021, we started a listening project in Nelsonville, a community of 5,500 people in the Appalachian foothills. The long-term vision of the listening project is to sustain campaigns that win lasting material gains for poor and working class people.
In the last year, five volunteers from Nelsonville talked with 75 residents and gave out 118 doses of Narcan. When we knocked on their doors, people talked the most about substance use, housing and homlessness, safety, and supporting kids.
In the coming months, we'll be launching local campaigns that help win harm reduction measures for the community.
Contact: nelsonvillevoices@gmail.com
SURJ Northeast Ohio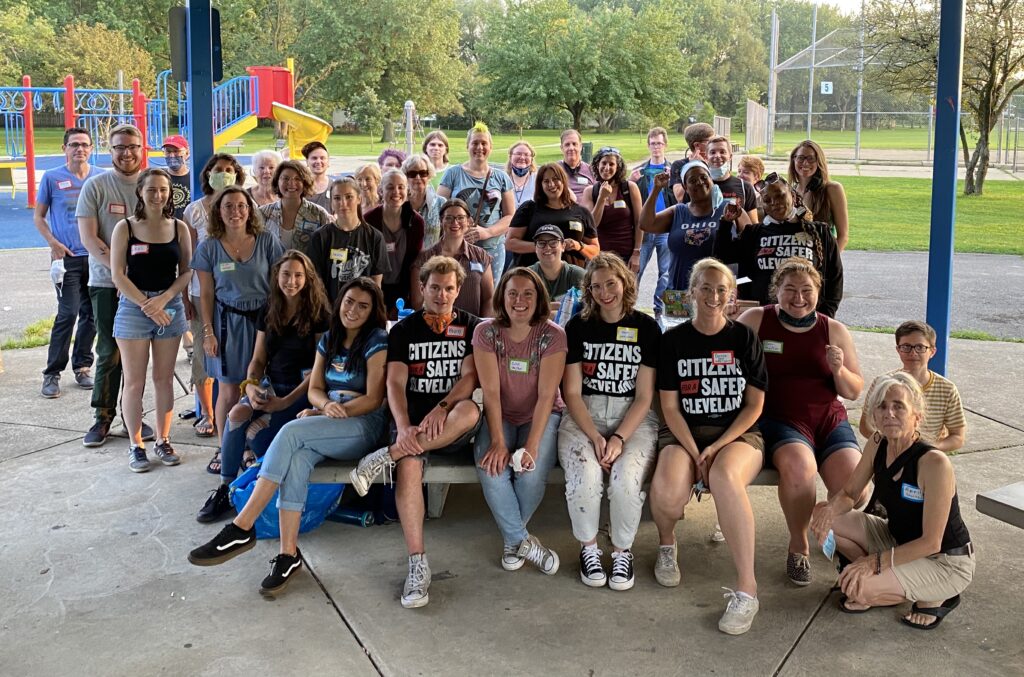 SURJ's Northeast Ohio chapter was founded in 2015 in Cleveland. Our organizer supports chapter members to strategize, bring in new people, and train new leaders.
In 2021, we were part of a campaign that won the strongest police oversight in the country. We were part of the planning process and leadership team, and took on organizing voters in white working class neighborhoods to support the initiative. With SURJ NEO, everyday people organized their communities to make 4000 phone calls and knock on more than 5000 doors in Cleveland's Old Brooklyn neighborhood. We also began an organizing fellowship to train and support organizers impacted by the criminal legal system.
This year, we're planning a deep canvassing campaign in the same neighborhoods to build power and support for alternatives to policing and prisons.
Contact: connect@surjneo.org
Get Involved
​Sign up with us to get involved! We send out news about our work every other month, and if we've got a campaign near you, an organizer or member will get in touch to get you plugged in.