"The Bible is not the victory handbook of the empire, but the outcry and deeply human wrestlings of the oppressed."
– Rev Anne Dunlap
Listen on Soundcloud, Spotify, Apple Podcast, Stitcher, TuneIn, or anywhere you listen to podcasts.
"The Word Is Resistance" is a weekly podcast by white anti-racist Christians based on the Christian lectionary, offering an anti-racist Word for other white Christians — though all are welcome to check it out.
About the Podcast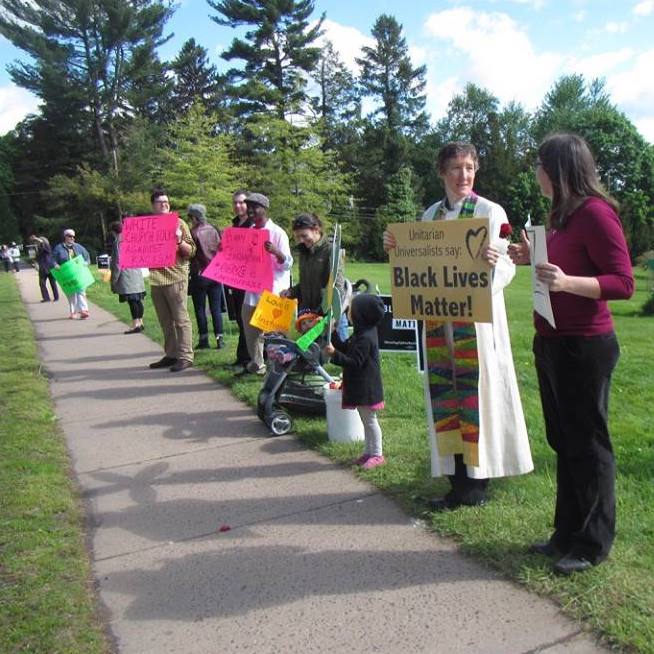 What do our sacred texts have to teach us about living, surviving, even thriving, in the context of empire, tyranny, violence, repression – the times in which we are living today? What do they have to teach us, as white folks, about our role in resistance, in showing up, in liberation? They teach us this:
Our traditions were made for these times. They come from these times. We have resources in our texts, our practices, to help us right now. We can reclaim our stories and re-tell them to nourish our resistance against white supremacy and our work for collective liberation.
Join SURJ-Faith Coordinator Rev. Anne Dunlap and our team of contributors as we explore the Christian lectionary for tools of resistance, with a weekly call to action that connects sacred texts to sacred moments of resistance. Jewish folks might check out "Torah For The Resistance" at JewSchool.
More Resources
Podcasts and resources we love by people of color:
Previous "The Word is Resistance" Episodes and Transcripts
Unless otherwise stated, scripture quotations for the podcast are from New Revised Standard Version Bible, copyright © 1989 National Council of the Churches of Christ in the United States of America. Used by permission. All rights reserved worldwide.

Revised Common Lectionary, Copyright © 1992 Consultation on Common Texts. Used by permission.
With immense thanks to all our teachers, and to Zahara Zahav for the brilliant name for this series.
"We Are Building Up a New Word," tune public domain, lyrics by Dr. Vincent Harding, used with permission of the Freeney-Harding family. Sung at NoEnemies movement choir practice, Denver, CO, December 7, 2014.