Building off of our work in the 2020 Senate runoff elections, our Georgia team continues to deepen our organizing in key rural counties.
After moving 20% of the people we canvassed who described themselves as "not politically engaged" to take action, we know that our method of relational organizing is one of the most effective ways to move white people to racial and economic justice in areas that have been dominated by the Right.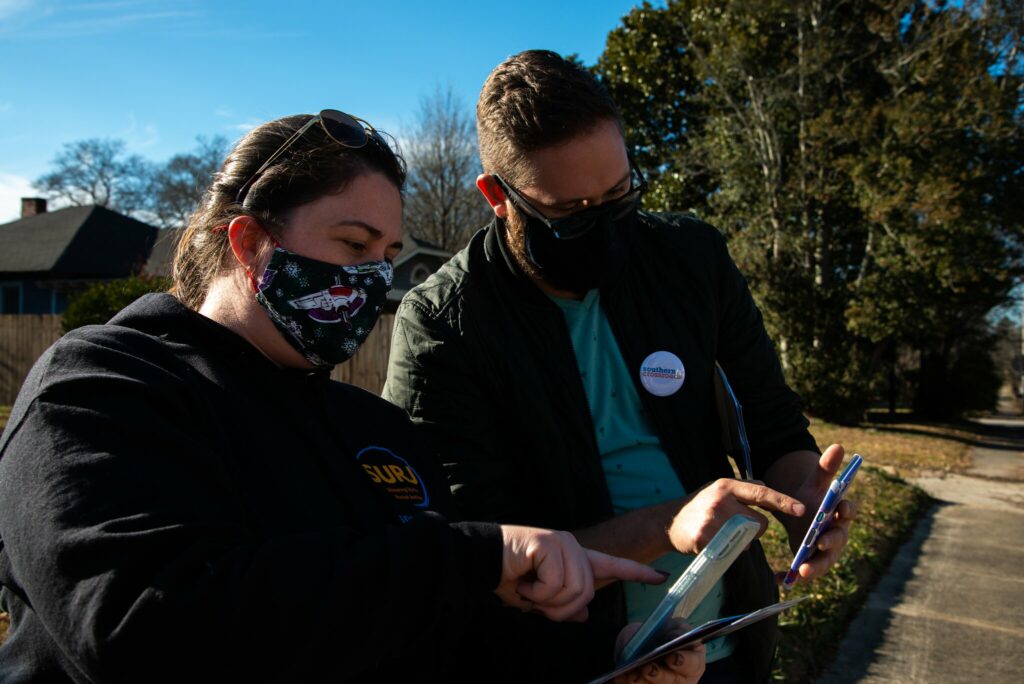 In 2022, we aim to flip key strategic Georgia State House districts while building support for saving rural hospitals. In Atlanta, we're organizing in majority-white city council districts for the permanent closure of the Atlanta City Detention Center, as part of the Communities Over Cages coalition led by Women on the Rise.