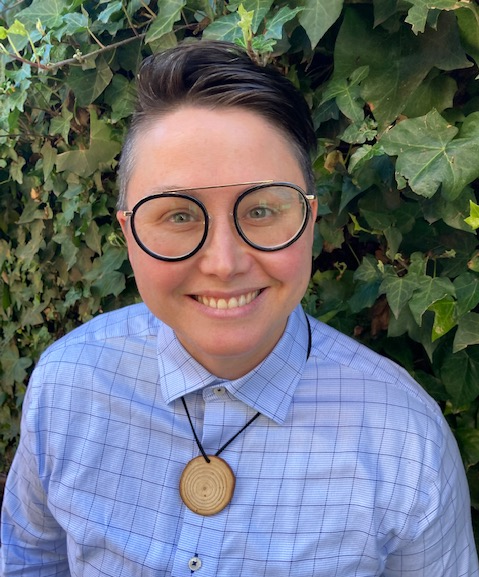 Deputy Director of Communications
Grover (pronouns: they/she, Mx./Dr.) is the Deputy Director of Communications at SURJ. They are a class-straddling, formerly homeless, white, disabled, transmasculine Butch poet and parent that lives at the edge of a swamp in the Nipmuc territory of western Massachusetts.
Before joining SURJ, Grover was Communications Manager with East Bay Housing Organizations, was a founding member of Transform Alameda (California), a member of Western Mass SURJ, and worked with SURJ National's Poor & Working-Class Causus from 2017-2019. Grover was raised in a rural, working-class community in Northwest Ohio and is the daughter of a union auto worker and a nurse.  After experiencing homelessness, she earned a PhD in Communications from the University of North Carolina based on research about how homelessness is able to continue in the United States. For more two decades, Grover has been part of formations for queer and trans liberation and racial justice in North Carolina, New York City, the Bay Area of California, and western Massachusetts.